Projects > Building | River Wall | The Bridge | Ballasting | Trees | Signal Gantry
The Signal Gantry
Currently we can show you the photos taken during construction and give a brief description: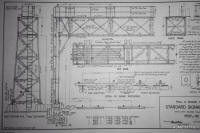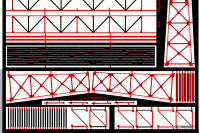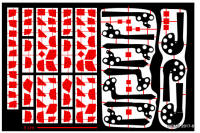 Firstly it was very useful to be sent a plan of the type of signal bridge. From this and photos two drawings were prepared using PowerPoint (really!). These were converted to pdf files and then eps files and sent to PPD in Scotland for etching. The rivet details and signal arms were etched in thinner brass.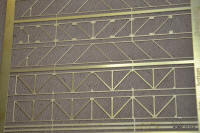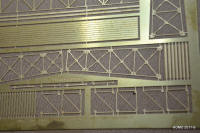 Firstly the gantry itself was built: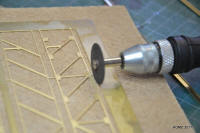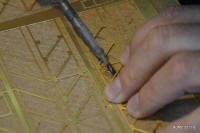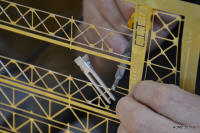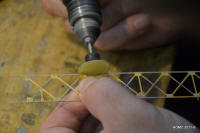 Then the legs, including I-section brass girders: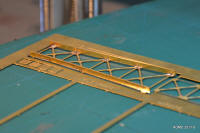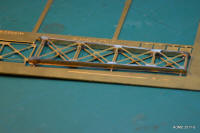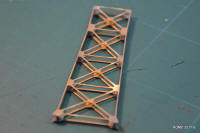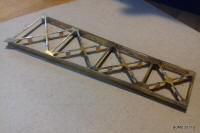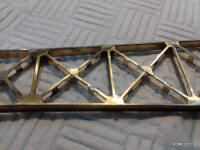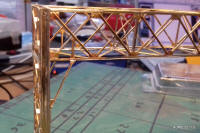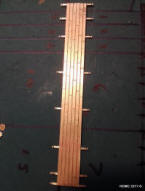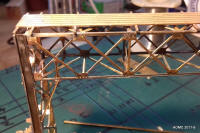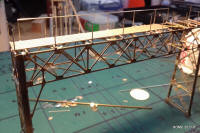 Detail rivet etches were added and the whole was assembled. Walkway (etched) was added and handrails, a ladder and the pole and mechanism were scratchbuilt.