Buildings >
Up | Susq. Street | Navigation Bld. | Central Hotel | Court House | Wentz House | Monument | MC Iron Works | Railroad Bldg.s | Freight House | Station | Hooven Merc. | Dispatcher's Off.
Mauch Chunk Iron Works - reclad as Court House annex
We now have several good views of this industrial building, and Glyn Thomas has drawn plans (as jpg files which come out at the right size when dragged into PowerPoint) which we link to below. The photos include one of the post office immediately to the north - we don't currently plan to model the gas station.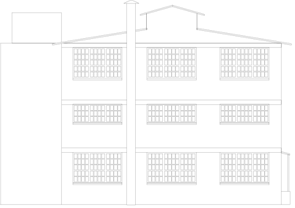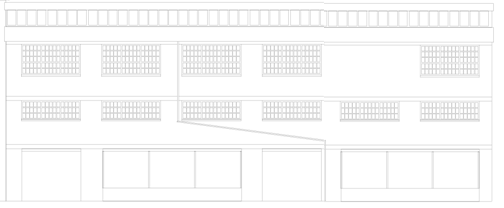 south end east side (S end) east side (N end)
Details that show the Iron Works are composited in this picture:


See the photos below for more detail:
#601: 1960s #605: 1960s #614: 1966 #616: 1950 #618: 1950 #619: recent.